LiveShell series devices are managed via device IDs on Dashboard.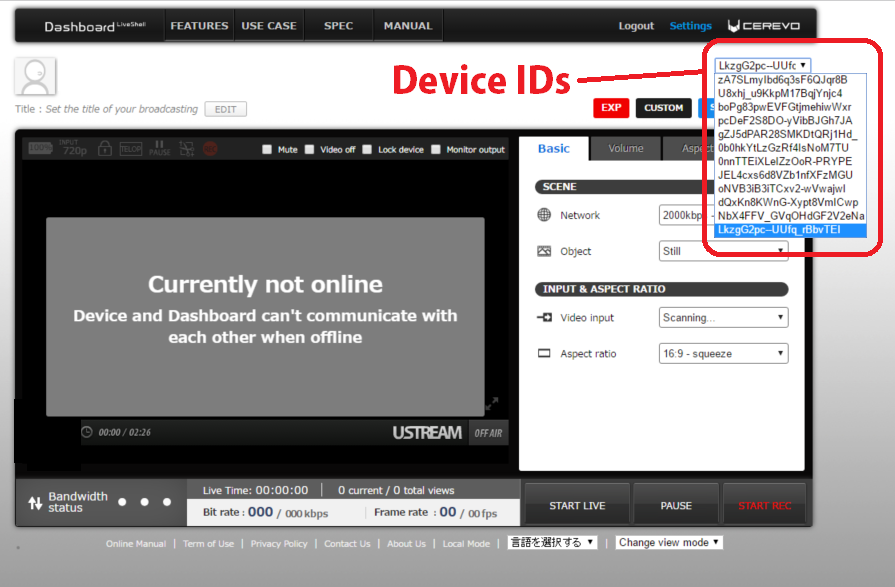 Currently device IDs can not be deleted by end users.
If you have LiveShell devices IDs that you want to remove, please inform our support team (support-global@cerevo.com) of your registered Dashboard email address and the unused device IDs you want to delete so they can be removed.