LiveShell X officially supports Ustream and LiveShell X users can select "Ustream" from the "Broadcasting Service" menu.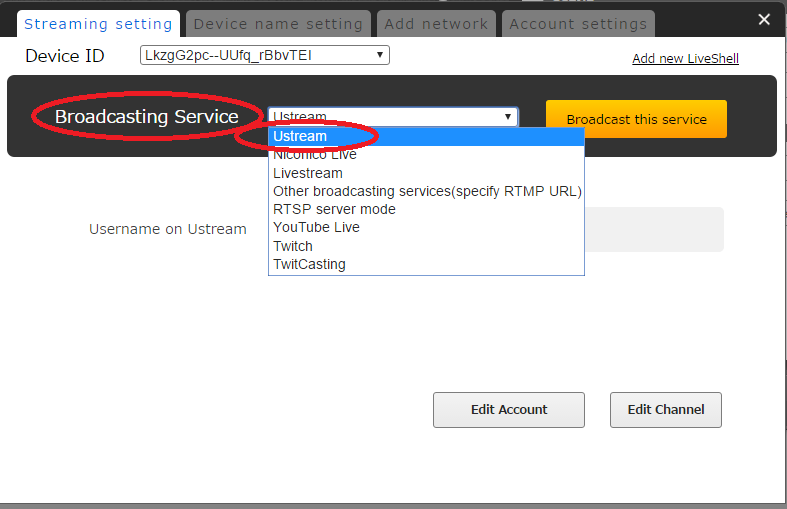 It is also possible to broadcast to Ustream by specifying the RTMP URL.
Please follow the below instructions to setup via this method.
1.Get RTMP URL and Stream name (stream key)
1-1.Access Ustream and log in your Ustream account.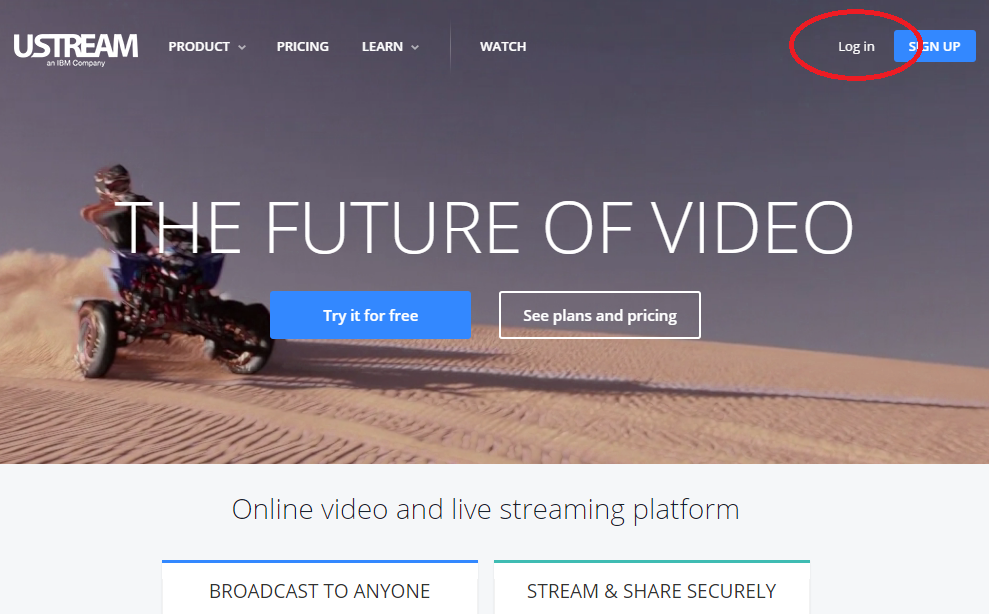 1-2. Click [Channel settings]

1-3. Click the channel want to broadcast.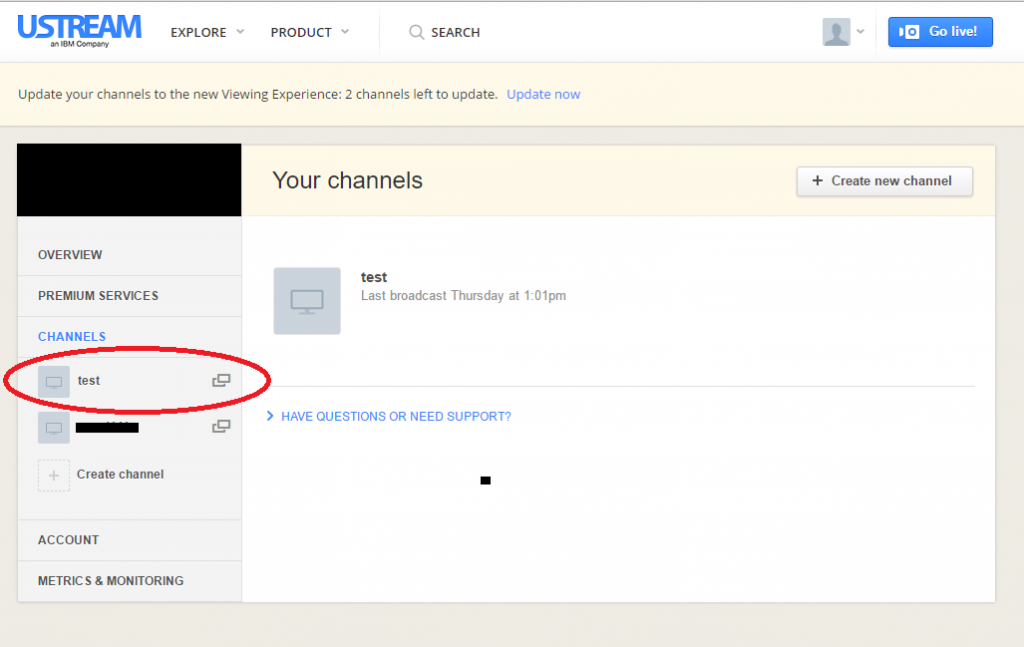 1-4. Click [Broadcast settings] and [View]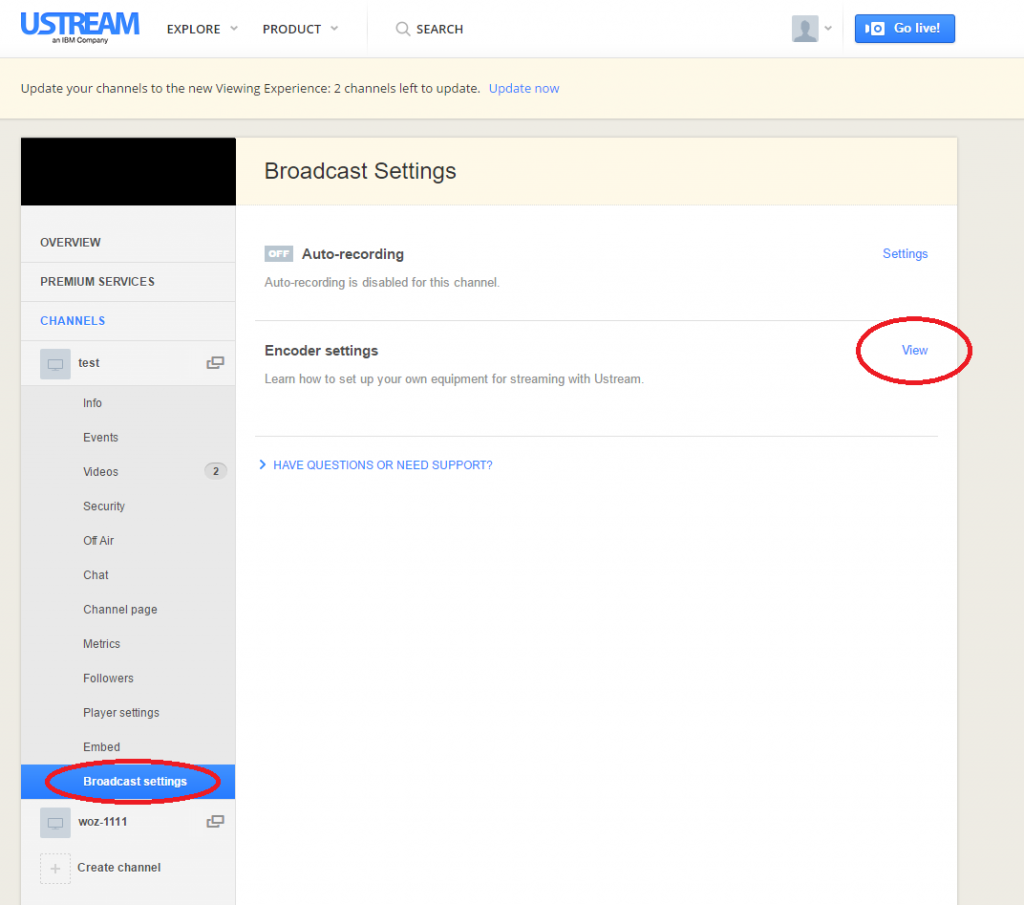 1-5. Note or copy the RTMP URL and Stream Key.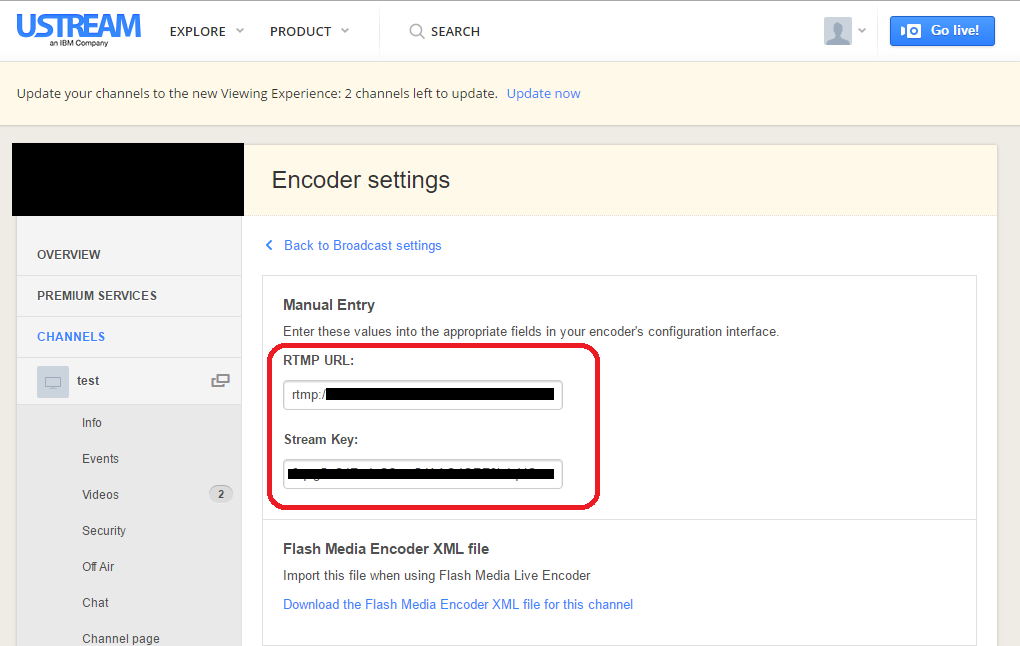 2.Dashboard settings
2-1. Access Dashboard and login to your Dashboard account.
2-2. Click [Settings] on the top right of Dashboard.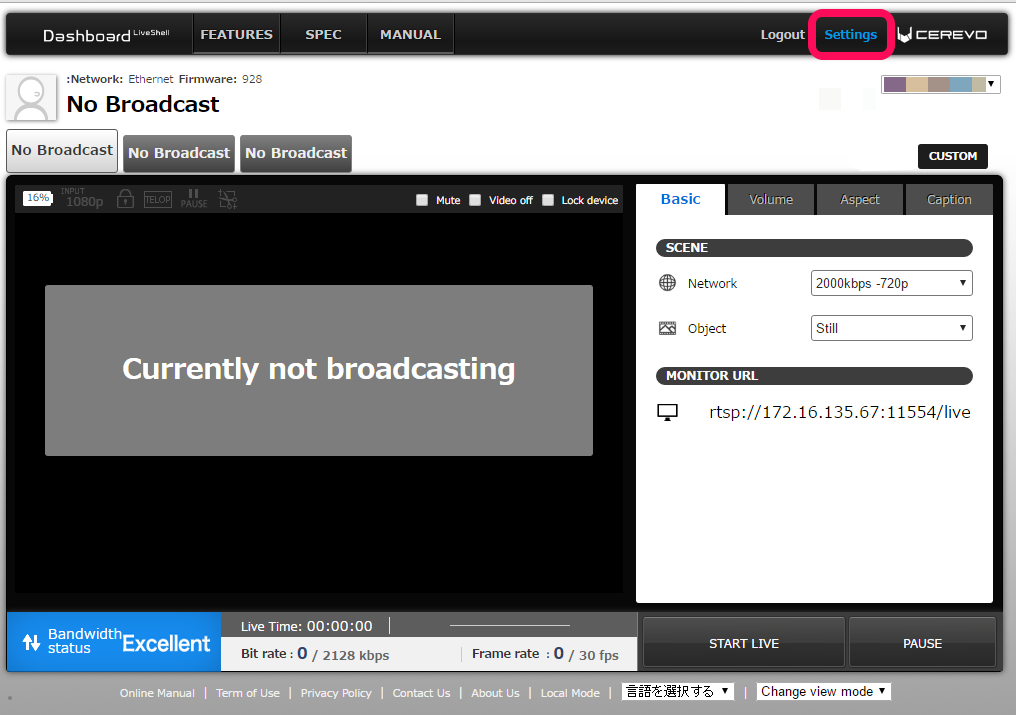 2-3. Select [Other broadcasting services (specify RTMP URL)] from the pulldown list of Broadcasting Services.
2-4. Enter the RTMP server information from Facebook as follows –
Server URL>Broadcasting RTMP URL
Stream key>Stream
Leave [Browsing RTMP URL] blank.
2-5. Click the [Save and set as default] button. Then click [x] to close the set up window.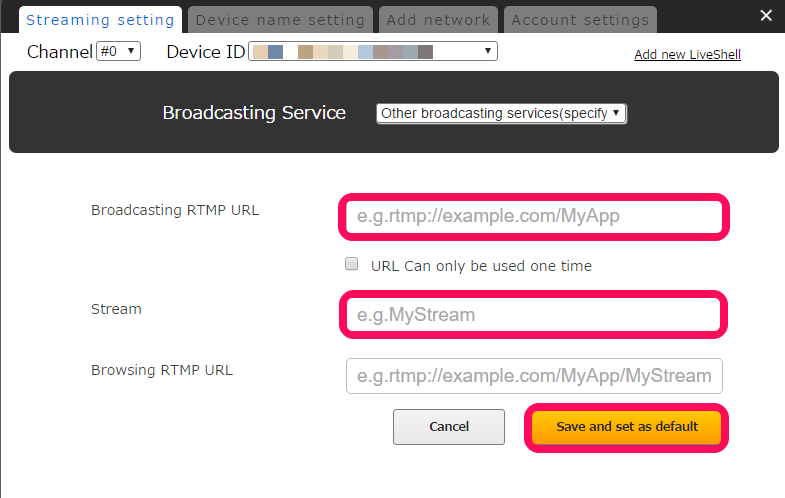 3.Start broardcasting
Click [START LIVE] on Dashboard.